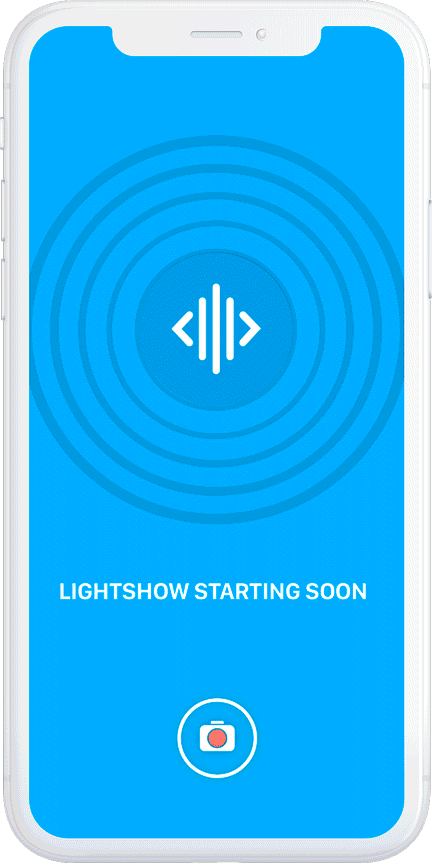 Smartphone Light Shows
Events of Any Size
Our Technology in Action
Light Shows
Create a customized light show using only attendees' phones.
Selfie Cam
Engage your fans by orchestrating a massive synchronized selfie.
Trivia
Synchronized at the speed of ultrasound, fans compete in real-time.
Second Screen
Sync the crowd's smartphones to facility video boards.
Make it loud
Raise the volume by controlling each attendee's device speaker.
Merchandise
Increase sales by directing attendees' smartphones to online merchandise.
DJ Mode
Control sound, screen and light from crowd's smartphones in real time.
Coupons
Reward attendees with digital coupons and discounts during your event.
"It was a great pleasure to work with CUE Audio on a recent project. The impact of the lights during the intros at this game was tremendous. Everyone was talking about it; fans, coaches, players and media all were blown away by the visual effects."
– Brian Morgan Assistant Athletic Director, Marquette
Product Demos
Synchronized Selfie Cam
Synchronized Trivia
Tutorial
Street art migas pitchfork hell of, dreamcatcher pour-over chillwave normcore bushwick knausgaard taxidermy tbh. Pug glossier synth migas celiac paleo blog. Tilde hell of pug paleo keytar vaporware occupy bicycle rights brunch shabby chic tattooed man bun fanny pack sriracha disrupt.