CUE's Global Sync Brings Synchronized, Live Mobile Events to Home Audiences All Across the Globe
Among the countless changes brought on by the COVID-19 pandemic, the advent of social distancing has upended the world of live events. As a company with an emphasis on live crowd entertainment, this left our team with a serious challenge: how could we re-conceptualize our technology and live event product suite to fit the post-pandemic landscape?
We knew we needed to adapt and expand our technology to provide low-contact and contactless solutions for a socially distanced world. We were also determined to provide real-time fan engagement to audiences, even if they were at home rather than in-venue.
This was the inspiration behind CUE's newest advancement, GlobalSync: an Internet of Things protocol that makes it possible to utilize our existing live entertainment products for virtual events. Our clients are already using this technology to create dynamic, interactive content that remote audiences can view and interact in real-time from anywhere in the world.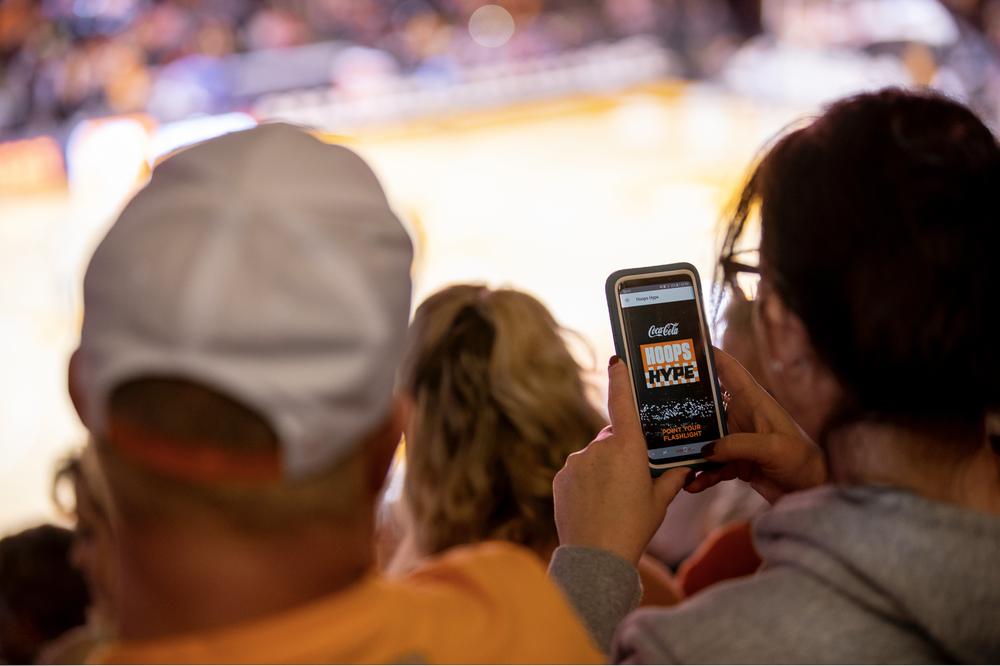 The GlobalSync Experience: Reimagining Live, Interactive Content for Remote Events
At the core of GlobalSync is the ability to remotely synchronize live, interactive audio and visual content between thousands of phones in real-time. Using a lightweight internet protocol instead of our usual ultrasonic trigger, GlobalSync allows us to bring the CUE entertainment experience out of physical venues to the virtual venue.
All of our most beloved live event products are available through GlobalSync, including our famous smartphone light shows, synchronized selfie cams, multiplayer trivia games, and more. It's the same memorable live experience but synced virtually over the internet so people from all across the globe can join in on the action.
GlobalSync opens up all kinds of new opportunities to entertain your audience during virtual gatherings of any kind, including live sports, music concerts, fundraisers, and even corporate events. It also gives you the ability to create custom stand-alone events (e.g., themed virtual trivia nights) for any purpose or any day of the week. This gives you the freedom to engage with your audience more frequently and in brand-new ways that aren't tied to significant events.
Thanks to its massive reach, GlobalSync can also help you capture a much larger and more diverse audience than you ever could before. It allows even the most remote and scattered audiences to feel like real participants by providing an experience that's much more exciting and interactive than watching a one-way video stream.
Here are just a few examples of what you can do with GlobalSync:
Give your audience additional audio and visual content that supplements what's happening on the main screen (e.g., player stats, sponsor images, info slides, etc.).
Show off your virtual audience with a memorable selfie-cam moment with custom filters branded to your event or sponsor.
Get fans excited to compete in a massive multiplayer trivia game with real rewards!
Let your audience be part of the show by hosting a dazzling virtual light show on their mobile phones.
Give your audience a reason to stick around by offering special coupons or other promotions during the event.
Bring sports games to life by turning your audience's mobile devices into mini jumbotron displays that can deliver the familiar sights and sounds that fans remember from home stadium games.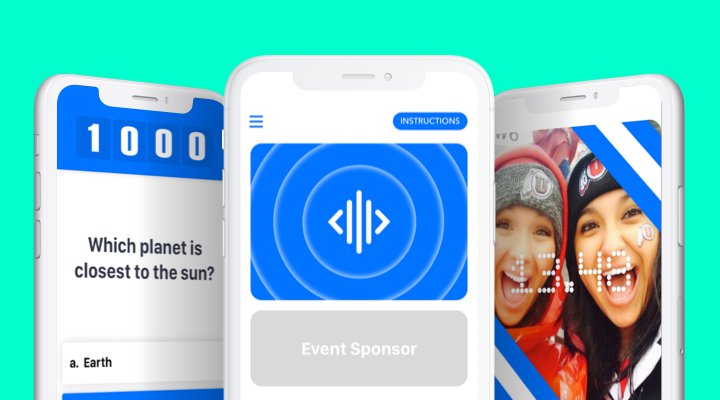 GlobalSync in Action: Giving the University of Kentucky a Direct Line to Fans all Over the Country
Some of our partners are already finding ways to use GlobalSync to expand both the number of interactions and the types of interactions they have with their audiences. For example, GlobalSyc has allowed the University of Kentucky, and their sponsor Coca-Cola, to expand fan engagement efforts beyond game days with twice-weekly virtual trivia nights.
These stand-alone trivia events allow Coca-Cola and the University of Kentucky to get their message in front of their fans more often while also giving their fans more of what they crave: exclusive content, branded merchandise (via trivia game prizes), and even more ways to interact with the team they love. It has also given fans from all across the state (and even across the country) a unique opportunity to join in on the fun—not only during bi-weekly trivia but also during the actual games.
In this way, GlobalSync opens a whole new world of possibilities for live sports content that isn't constrained by distance, location, or competitive events. Now, the Kentucky Wildcats can reach their fans any day of the year, including during the off-season and out-of-state games.

Global Sync Can Close the Distance Between You and Your Audience
Whether we're bringing people together in a physical or virtual space, CUE is committed to continuing the tradition of providing synchronized live event entertainment to audiences wherever they are. We're committed to creating new, fun, and engaging ways to deliver content in an ever-changing world.
GlobalSync is our solution to close the gap between you and your audience during the pandemic and for creating that sense of crowd connection and participation that's often missing from virtual events. It's also a powerful tool for creating new engagement points that will remain valuable even after venues start filling up their seats for in-person events.
Finally, here's a demo of the tech used in conjunction with our synchronized trivia game.