Clemson University - Selfie Concessions Reward
Football Season. Clemson, the defending CFP National Champion, sought to increase app downloads, drive social traffic, and reward fans with a surprise and delight moment. Coca-Cola wanted social impressions and motivate incidence by giving away 500 free fountain products at concession stands.
During halftime, fans were encouraged to open their Clemson Lights app and take a selfie. Fans who took the selfie and shared on social media automatically received a coupon for a free Coca-Cola beverage, redeemable at concessions. Clemson designed co-branded filters for fans to use on their selfies and drove social trend-ability by pre-filling users' text fields with targeted hashtags.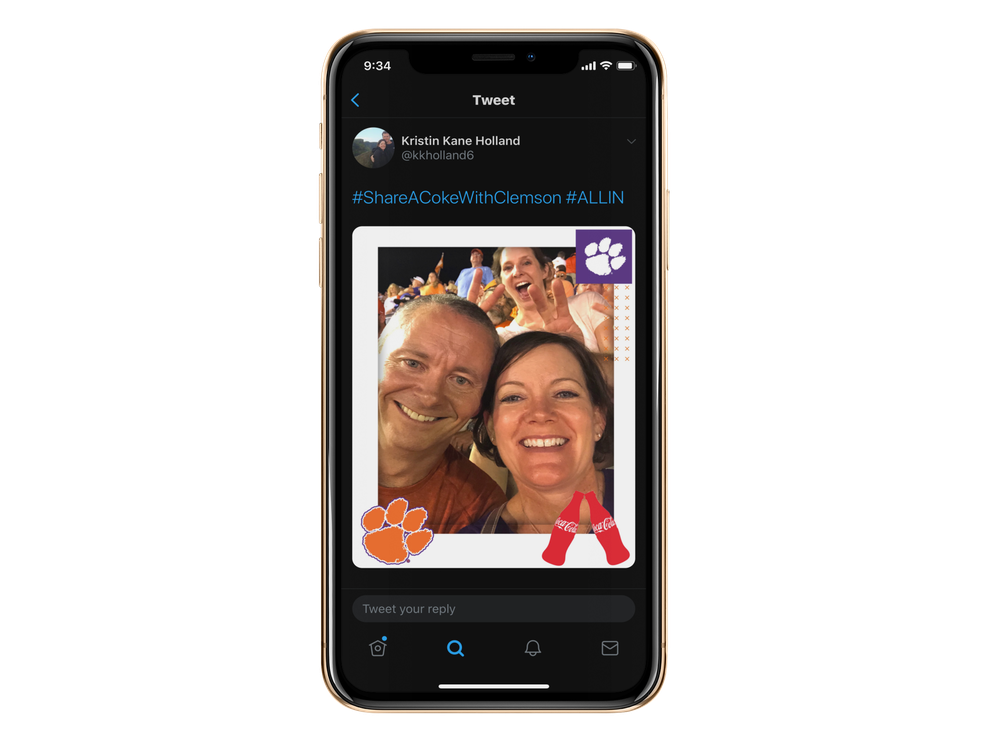 Fans were thrilled to receive a complimentary Coca-Cola fountain beverage during the game. Redemptions were limited to the first 500, which was reached in short order. Clemson and Coca-Cola succeeded on their goals of increasing social posts during the game while adding to the fan experience.