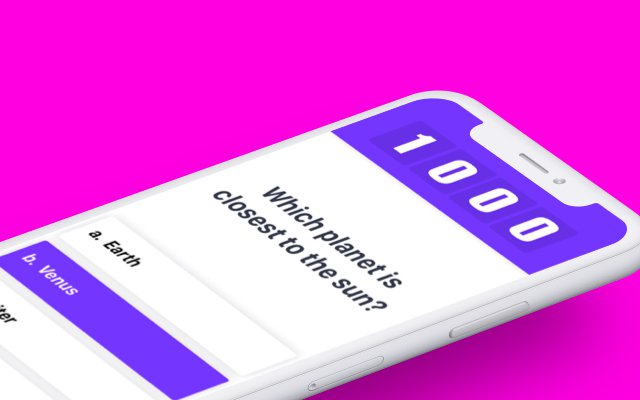 Trivia
8
questions in this category
Can't find what you're looking for...
In the CUE Audio Client Portal, click "Edit" on your trivia game. On the bottom right-hand corner, click on the "View Results" button. This will show all the data collected, including a list of players and winners for every trivia game that has reached "critical mass" to qualify as a game.
10 players must play simultaneously to qualify as a trivia game with actual player ranks.
You can give a real-world prize by contacting players via their provided email or phone number. You can also create an Apple Wallet and Google Play coupon in the client portal and attach them as "winner" prizes or "consolation" prizes if you prefer to give digital prizes. These coupons will go directly into the user's mobile wallet.
Players can opt in to submit their full name, email, and phone number.
You can, you can choose as many winners as you like.
Yes, as the scores are being ranks, participants are invited, but not required to submit their contact information for prize verification.
Once the game concludes, the event organizer receives a CSV file with all submitted players' information. Trivia game results are also available in the customer portal through the trivia edit feature.
Yes, we use the camera light, speaker, and display to create a one of a kind synchronized mobile experience.